Not All Salts Are Created Equal 
We've got good news and bad news for you. The good news, there is no prediction of winter precipitation in the near future. The bad news, It will get here sooner or later. Like it or not, winter weather is coming and you need to be prepared.
One of the questions our customers ask us the most is "Which ice melting products should we use"? Some products melt ice better than others, some are safe on concrete and some are not, and which ones will not harm plants. To give you the answer, we took a trip to Home Depot to see which products are readily available.
Blizzard Wizard  – At the very least, this product wins the competition for catchy name. It is available in a 40 pound bag and in a smaller, more manageable shaker container. Blizzard Wizard Ice Melt is a traditional ice melter encapsulated with liquid magnesium and a proprietary formula to provide an environmentally friendly product with very little dilution. Cost is $8.97 for the 40 pound bag.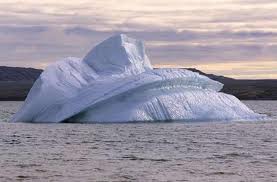 Halite Salt Crystals – This product is available in a 50 pound bag and is made up of Sodium Chloride. It may be harmful to plants and corrosive to concrete if used too heavily. Cost is $6.98 per bag.
Mortons Safe T Pet – This product is made from urea and has no salt of chloride. it is labeled safe for pets, people, plants and surfaces. Cost is $11.98 for an 8 pound container.
No matter which product you choose, here are a few precautions to follow:
·

        

Do not over apply, follow instructions on the label.
·

        

Do not try to melt everything. Clear snow first.
·

        

Wear gloves. Ice melts are an irritant.
·

        

Do not use on new concrete that has not fully cured.
·

        

All products have some effect on the environment. Flush area with water if over-use is suspected or damage appears on plants.