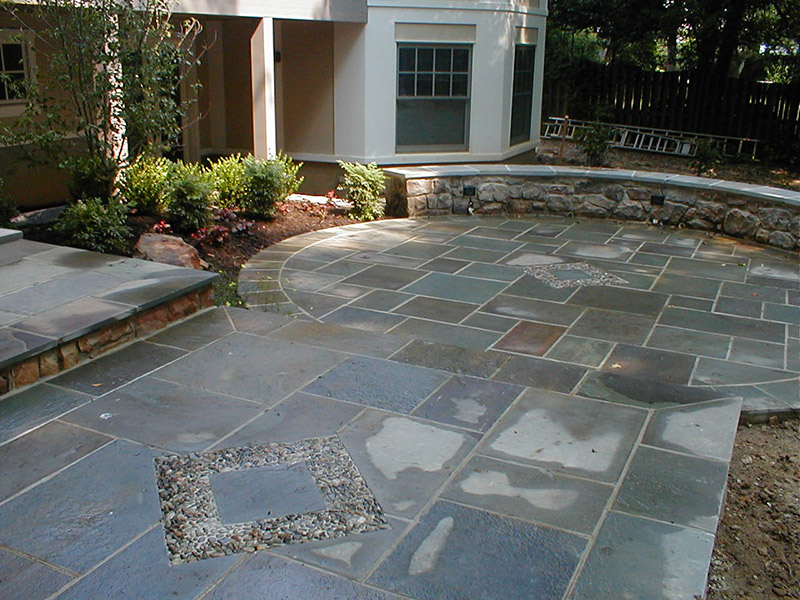 This stone patio and landscape lighting project in Potomac, MD create the perfect entertainment area. It's time to dine!
This uniquely designed patio is the perfect setting for dinner in the garden. Flagstone and gravel inlays give this patio a special touch. Stone seat walls provide plenty of room for seating for more guests. Elegant landscape lighting gives just the right amount of light for evening fun.
What a great place to spend time dining in your garden!
View Project Gallery