Landscape Planting & Maintenance in Potomac, MD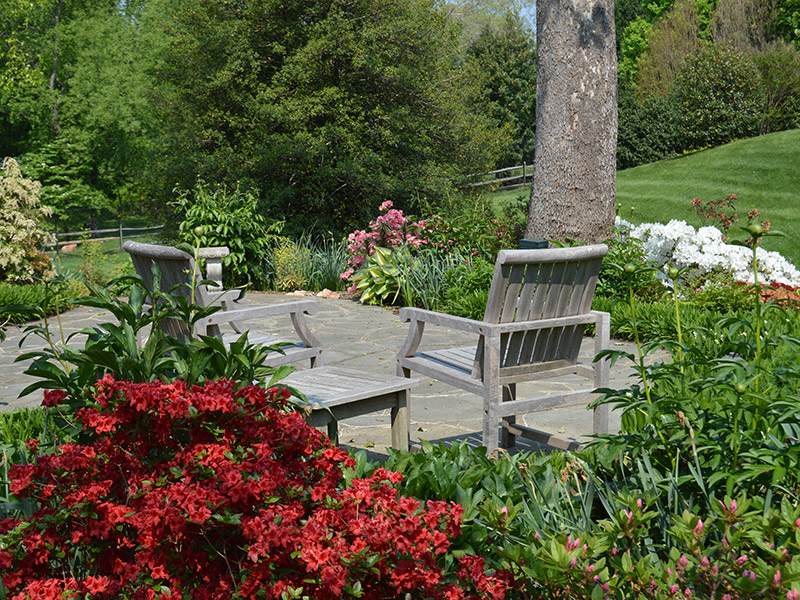 This Potomac, MD landscape planting and maintenance project is a beautiful place to sit in the sun.
Sometimes on cold, late fall days it is nice to come across a photo of a sunny warm place to spend an afternoon. This patio on a client's property in Potomac, Maryland that we have maintained for well over ten years is the perfect place. The pergola is surrounded by perennials that bloom all summer. In the foreground notice the pink Hydrangeas. Special places do not happen by accident, they are designed and maintained.
A combination of patio paving material, flowering shrubs, perennials and evergreen plants are needed to create special places like this. A pergola offers not only shade, but the feeling of structure and room as well. People need to feel comfortable and "cozy" in spaces and this one does just that.
Allentuck Landscaping Co. has cared and maintenance this landscape and lawn for over 10 years
Our landscape designers are well versed in creating these special places and we would love to do so for you. To find out more, please contact us a info@allentucklandscaping.com or call us at 301-515-1900.
Find your place in the sun!
View Project Gallery