Too Much Of A Good Thing
Is it possible to have too many beautiful days? As much as I hate to say it, it is when we have not had any measurable rain since March 2nd. And now, with temperatures expected to reach into the eighties for the next few days, your landscape is going to need a little help.
Let's start with watering. New plants and newly seeded areas

 
are going to need water. Our watering instructions can be found by clicking the water drop to the right. 
More established plantings and lawns will probably not need any extra help at this time.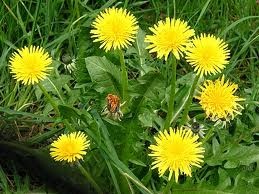 Weeds have been really enjoying this weather and have taken over many lawns and gardens. An application of post emergent herbicide for the lawn should do the trick. Good old fashioned weed pulling for the gardens is the best way to re-gain control.
Be sure to take full advantage of the weather by getting those planting and hardscape projects on the schedule. This is a great time to be landscaping.